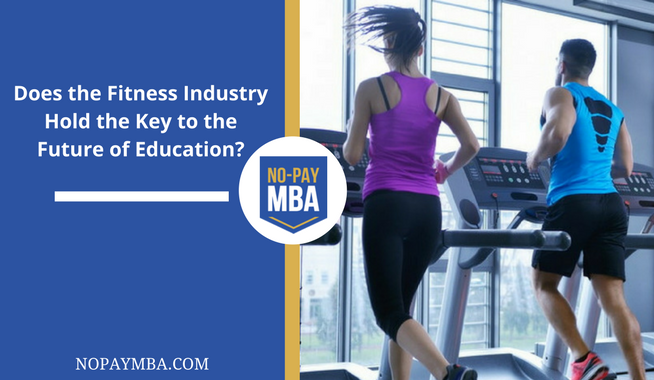 Being in the gym at this time of year has gotten me thinking about the many parallels between fitness and education, as well as the striking differences in how these services are delivered and consumed. I've started wondering whether the fitness industry might be showing us the path that education will take in the not-so-distant future.
As both a committed exerciser and a lifelong learner, I can see obvious similarities between these two types of self-improvement/self-maintenance. Yet, for all the similarities between lifelong learning and lifelong personal fitness, the differences between these two pursuits remain stark. The educational experiences of most people more closely resemble the military's Basic Training than they do the modern fitness industry. What would happen if the education industry were to adopt the attitudes and techniques that have come to characterize the fitness industry?
read more
Other tools and resources
Build your free educational portfolio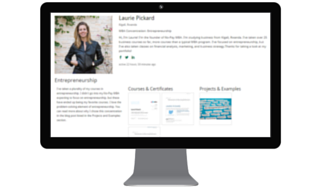 Free and open to anyone

A great way to share your non-traditional education with potential employers

Chance to be featured in No-Pay MBA's portfolio gallery 
Start your No-Pay MBA today!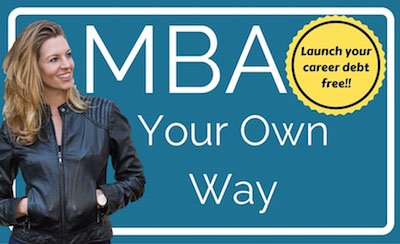 Teaches you how to get started on a self-directed business education

Comes with a study planning tool and a list of courses to take

Includes membership in No-Pay MBA's private Facebook group
No-Pay MBA Investment Calculator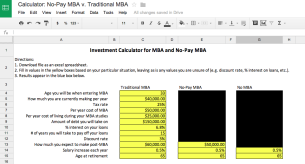 Free investment calculator

Learn whether an MBA is a good investment - and whether a No-Pay MBA might be better

Discover your personal ROI on an MBA and a No-Pay MBA
Download the FREE investment calculator