Earning an MBA-equivalent through self-study with MOOCs says a lot about you as a job candidate. It says that you are willing to do things creatively. It says that you aren't confined by traditional ways. It shows that you can get things done even with limited finances. It shows that you are dedicated to finishing a project. These qualities are all incredibly important to most employers in the current market.
Your No-Pay MBA should absolutely be listed under Education on your resume, but don't stop there! I want you to let this non-traditional experience shine, highlighting it in your cover letter or in a key qualifications section at the top of your resume.
Let's explore some strategies for showcasing your No-Pay MBA  - both on your resume and in your cover letter.
How to Include Your No Pay MBA on Your Resume
If you have not yet completed your coursework, check out these ideas for how to put a No-Pay MBA in-progress on your resume. Once you've completed your MOOC-based MBA, it absolutely belongs in your education section.
EDUCATION

Master's in Business Administration (equivalent)                                        2015

Online Courses offered by University of Michigan, Wake Forest University, etc.
Let's dissect this starting with the first line. It's important to write "equivalent" because, like it or not, employers may ask for a copy of your degree and then you'll be in a bit of a pickle. It's also important to write what year you earned your degree (or finished your last class to complete the degree) so that it follows the same format as your other education and so that the employer understands how recently this happened.
If you have a hole in your resume, from taking time off from work for any reason, and during that time you completed all or part of your MOOC MBA, I suggest adding a date range (such as 2012 – 2015) to the end of each of your listings under education. This will show your employer that you weren't sitting around unemployed, but you were working towards an advanced degree (or the equivalent).
The second line should list the universities where you took your classes. Try to list the universities where you took most of your classes. If it is a complete hodge-podge, name a few of the universities and then add "etc." as I did in the example.
Don't stop at the education section!
Because getting your MBA equivalent using MOOCs is still pretty innovative, it's a good idea to present your MBA in another way instead of just writing it on your resume and letting your potential employer figure out what it means and if it's important or not. Remember: it's your job to tell them why it's important. For those of you who are applying for jobs that require an MBA, this is going to be especially important. And, even if an MBA is not a requirement, you'll want to take control of how the conversation goes. The best way to do that is to start the conversation yourself.
You've got two options here: 1) key qualifications section of your resume or 2) cover letter. Notice I said "or." I wouldn't mention your MBA in both spots because it would be overkill. Choose the option that works for you.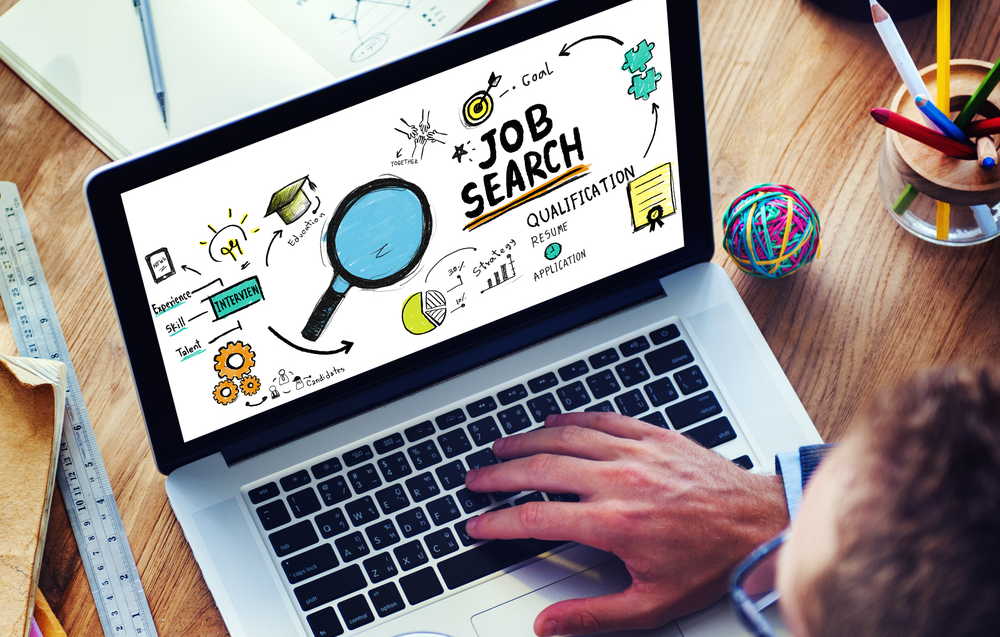 Make a good first impression in the key qualifications section
A key qualifications section is your best friend if you have done anything non-traditional in your career, including working in something wildly outside of your field, taking more than a year off of your career or, in your case, pursing a non-traditional education.
A key qualifications section is a short paragraph (three to four sentences) that provides an introduction to the resume. If you have one, it should be the first section on your resume (before professional experience). This section is important because it gives you a chance to control the first impression of you as a job candidate. Most employers will not read your resume bullet by bullet. By putting a short paragraph at the beginning of your resume, you give them something quick to read that nonetheless gives a full picture of who you are.
For someone who has completed a MOOC MBA, her key qualifications section may look something like this:
Graphic designer with ten years of experience supervising a team of twenty designers and working on logos and websites for clients such as Temple University, the Arizona State Congress, and political candidates. Independently earned a completely free MBA equivalent through strategically planning a curriculum based on Stanford University's MBA coursework. Wide network of contacts in the greater Phoenix/Tempe region.
Exactly what you write in your key qualifications section will depend on your own qualifications AND (don't forget this part) what your potential employer is looking for. In this example, I chose to highlight this candidate's experience working in the state of Arizona. However, if the candidate has moved to California, she is wasting space by highlighting her network of contacts in Phoenix. In that case, she should look at the job announcement (or better yet, talk to her contacts that work at that employer) to see what skills she has that will be appealing to her potential employer. Then, those are the skills she should highlight in her key qualifications section in order to catch their eye.
Give a longer explanation in the cover letter
If you don't love the idea of including your MBA in the key qualifications section of your resume, you can include it in your cover letter. This option gives you a few extra lines, which may be a plus for some people. A good cover letter should have a clear intro paragraph, three paragraphs describing accomplishments or skills that your potential employer will be interested in, and a closing.
If you choose to mention your No-Pay MBA in your cover letter, make sure to mention it in the introduction. Then dedicate one of the three body paragraphs to explaining it. The reason it is so important to mention it in the intro is because your potential employer may not read the whole cover letter, but they are pretty likely to read the first and last paragraphs. You want to make sure they get the main points of your cover letter even if they don't read it all the way through.
An example always helps:
Dear XXX,

I am writing to apply for XXX position. I will be able to make a significant contribution to XX organization because XXX. My prior experience dealing with difficult donors, successful efforts raising over one million dollars in my position with the Red Cross, and my creative problem solving skills as evidenced by my non-traditional MBA will all serve the American Cancer Society well as it enters into a period of rapid growth.

Paragraph 1: experience dealing with difficult donors with a great example.

Paragraph 2: raised over one million dollars in these creative ways.

Paragraph 3: (And this is the one you guys are really interested in so I'll write it out completely.)

While working for the Red Cross, I realized that earning an MBA would not only enhance my fundraising abilities but also give me a better insight into the field that many of our most significant individual and corporate donors worked in. Although the Red Cross doesn't provide funding for advanced degrees and I was not in a financial position to make an investment at that time, I didn't let that stop me. I researched the MBA program at University of Michigan and decided to complete the relevant coursework, including a thesis, using online courses through Coursera. This non-traditional approach allowed me to complete the same coursework included in a traditional MBA and proved to me that lack of funding is never a reason to give up. The skills I learned from my non-traditional MBA helped me double the Red Cross's fundraising dollars in 2014. 

I look forward to talking more with you in an interview. Please feel free to contact me at XXX or XX@gmail.com.  

Sincerely,

XXX XXXX
————-
Take these ideas and run with them! Because earning an MBA exclusively through MOOCs is such a new concept, it's up to you to blaze the trail in terms of educating employers. Give these strategies a try and let us know how it goes!
Anna Sparks is a global career coach who helps professionals create attention-catching resumes and prepare for successful interviews. She works with people with international experience and those who need help fitting a unique job or educational experience into their resumes. She has lived and worked in six countries in Europe, North America, Africa, and Latin America in the last fifteen years. Anna currently lives in Quito, Ecuador. Get Anna's free guides on How to Edit Your Resume Like a Pro and how to write The Best Cover Letter in 30 Minutes or Less over on her website.