Laurie Pickard wanted an education from a world-class business school. She didn't want to pay the $168,000 for a degree from Wharton. So she found a way to get the education — though minus the sheepskin — for next to nothing.
Laurie Pickard, a development worker in Kigali, Rwanda, is cobbling together what she calls a 'no-pay M.B.A.' with a variety of online courses...
- The Wall Street Journal
Online degree programmes have been around for years, and distance learning as a whole is much older. What is new is that I am able to take courses from top business programmes: accounting from Wharton, entrepreneurship from Sloan, strategy from Darden — the list goes on — without paying anything.
Laurie Pickard's gamble to earn an MBA entirely out of MOOCs is paying off—and not just because she saved six figures by forgoing a traditional degree. As the blogger behind The No-Pay MBA, which chronicles her journey through the B-school curriculum, Pickard has become a household name in the MOOC (massive open online course) world.
The number and quality of free online courses kept improving in 2014, offering everything from guitar lessons to 'no-pay MBAs.'
Hi! I'm Laurie Pickard. I used massive open online courses (MOOCs) from platforms like Coursera and edX to get a business education equivalent to an MBA - for less than 1/100th the cost of a traditional MBA degree.
My journey with MOOC-based education began in 2013, when I saw an opportunity to build the business education I had long desired without leaving the workforce and without going into debt. For me, as an international development worker, MOOCs had the added benefit of being accessible from anywhere – even my home in Kigali, Rwanda.
I started the No-Pay MBA website as a way of documenting my studies, keeping myself accountable, and providing a resource for other aspiring business students. The resources on this site are for anyone seeking a world-class business education using the free and low-cost tools of the internet.  I hope you find them useful!
- Laurie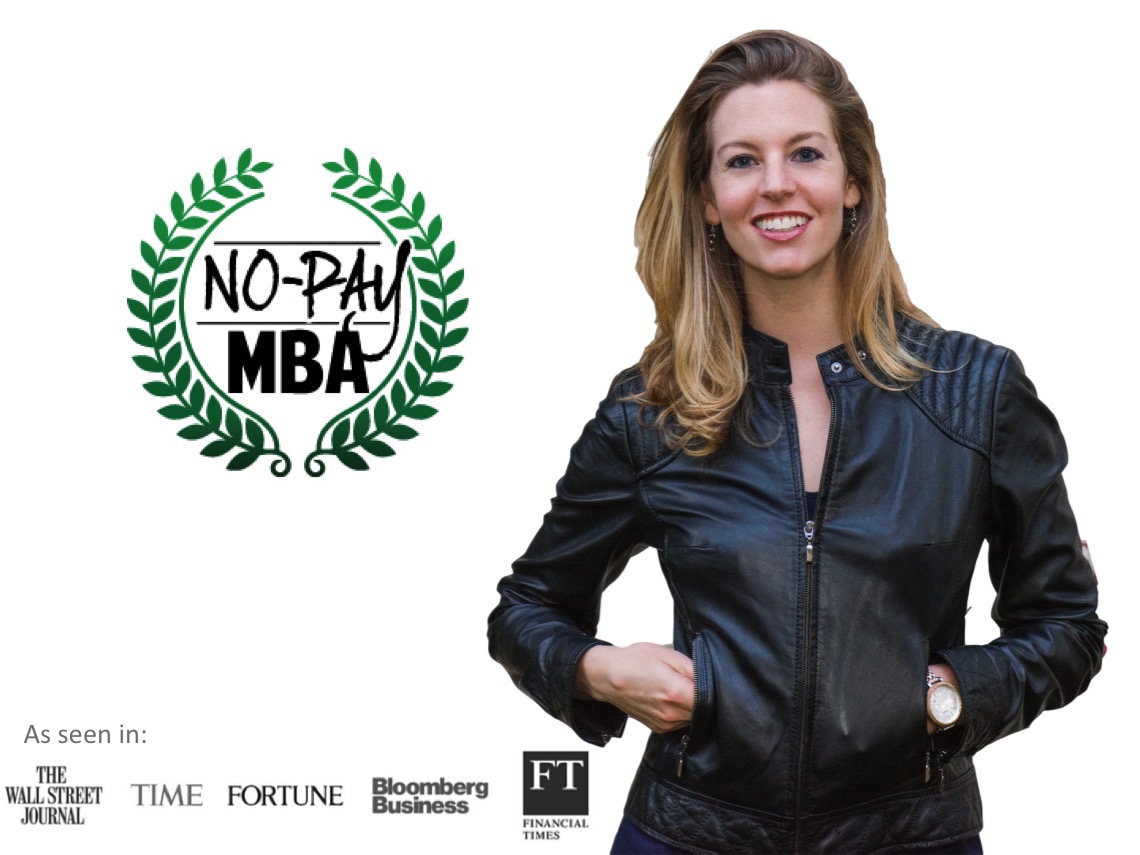 What You Can Do On This Site:
Learn whether an MBA is a good investment for you - and whether a No-Pay MBA might be better
A great way to catalog your completed courses and share your non-traditional education with potential employers.
This short course on the Learning.ly platform gives you everything you need to get started on your business education. 
Check Out These Recent Blog Posts: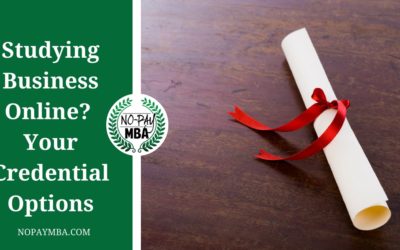 We've continued to see a proliferation of new business credentials that you can earn through online study, ranging from certificates for single courses to U-IL's iMBA, with a lot of new options in between. While most of these credentials don't enjoy the same level of recognition as a full-scale MBA, there is reason to believe that some form of credentialing could be valuable in the job search. And at a price many thousands of dollars less than a traditional MBA, the cost-to-value of these new credentials has the potential to be quite high. Here is a rundown of the current options for both degree and non-degree credentials when studying business online, in ascending order of cost.
What People Are Saying About No-Pay MBA:
For promotion in my current role at work, an MBA is required / recommended. In addition to demonstrating my knowledge at my company, I have presented my No Pay MBA curriculum to my manager as evidence that I am ready for that next step.
Nick Switzer
No-Pay MBA is becoming a catalyst for people who now recognize that skills are actually more important than a piece of paper. Just as Google and Facebook are happy to hire developers who may not have a formal degree, but stand out on sites such as Stackoverflow and Github, the No-Pay MBA is in a position to make this career path open to business professionals.
Gordon Rogers
Being able to pick and choose which subjects in which order was really exciting. When I knew there was a topic I needed to learn more about, I could start with a few articles, and then add a MOOC whenever the next appropriate course became available.
Greg Widders
The flexible No-Pay MBA structure is precisely what I need. As a busy, motivated father of 2 young daughters with a demanding job in finance, No-Pay MBA is exactly what the doctor ordered in support of my quest to keep on dreaming BIG.
Kristof
As someone who suffered through a traditional classroom-based MBA program offline, I assure you, No-Pay MBA's class choices mirror a traditional MBA program. Even the sequence year to year doesn't look that different from my own. I actually feel a little silly that I shelled out almost $40,000 for my degree, when you can get a MOOC MBA for much less at higher ranked schools!
Bridget Casey
No-Pay MBA unwraps education and ties learners' outcomes to their grit, persistence, hard work, tenacity, and resourcefulness — not their wallets or the amount of time they spend in a classroom. This, I believe, reflects the true spirit of seeking knowledge and putting it to use to improve one's quality of life.
Nabeel Gillani
The No-Pay MBA is perfect for me because it doesn't require me to drop out of work or take a student loan, but it still comes with the rewards of networking and peer support (and pressure!).
Meri
My experience so far with No Pay MBA has been absolutely fantastic. I'm having a blast! It's fun, engaging, interesting, and very empowering. I'm getting a world-class educational opportunity and building a beautiful network by going outside the traditional model and creating a new methodology for learning.
Hillary