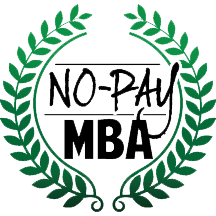 A world-class business education that's easy on your wallet
Interested in learning more? 
Get our free ebook "Is A No-Pay MBA For You?"
Here's how a No-Pay MBA works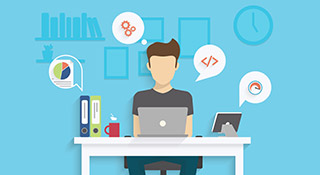 Take courses from top business programs
You'll choose your courses from the No-Pay MBA course list, which is composed of massive open online courses (MOOCs) from leading business schools. You can take most, if not all, of your courses completely free of charge.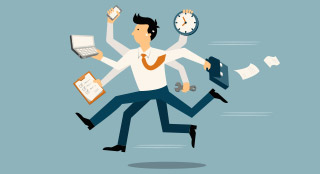 Study at your own pace
A No-Pay MBA can be fit into a busy schedule. Take courses at a pace that works for you. By studying part time, you can easily finish the program in two years.
Does this sound like you?
"I would like to move into a management role, and I need a more solid foundation in business in order to do that. "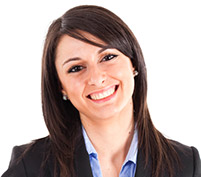 "I'm competing with MBAs for jobs. I have great experience, but I need the knowledge and confidence a business education will provide me."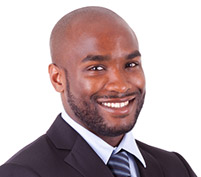 "I run my own business. I am looking to improve my business skills, but a traditional MBA costs too much time and money."
"I'm good at my job, but having a business 'vocabulary' would help me to interact with people at an executive level."
"I didn't study business in college, but now I think an understanding of business concepts could help me advance in my career. I'm looking for a way to distinguish myself from other people in my field."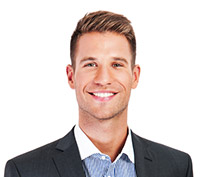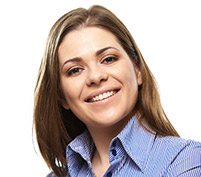 "I have considered going to a regular MBA program - more than once - but I've always been scared off by the price. I'm not sure the investment would pay off for me."
You may be a good candidate for a No-Pay MBA if…
You already have at least a bachelor's degree.

You are not interested in going back to school full time.

Your primary interest is in understanding business concepts and learning a new set of skills.

You work or plan to work in a field that is not dominated by MBAs.

You are highly self motivated.
Wondering if a No-Pay MBA might be for you?
Subscribe to our mailing list and we'll send you a free ebook to help you figure out if a MOOC-based MBA equivalent is the best option for you. 
---
---
Are you ready to start your No-Pay MBA?
Find out more about how to become part of the global network of people who are working on No-Pay MBAs.
Click here to get started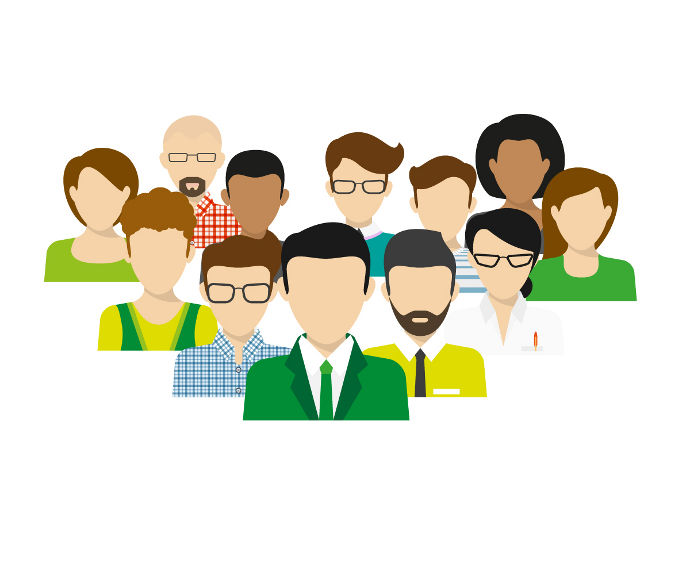 Meet Laurie Pickard, No-Pay MBA Founder
---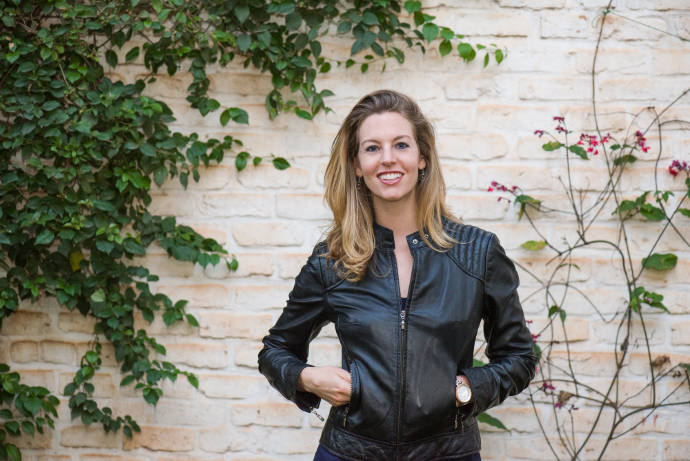 "Laurie Pickard's gamble to earn an MBA entirely out of MOOCs is paying off—and not just because she saved six figures by forgoing a traditional degree. As the blogger behind The No-Pay MBA, which chronicles her journey through the B-school curriculum, Pickard has become a household name in the MOOC (massive open online course) world."
-"How to get an MBA education for less than $1000,"Fortune, March 16 2015
Learn More
No-Pay MBA unwraps education and ties learners' outcomes to their grit, persistence, hard work, tenacity, and resourcefulness — not their wallets or the amount of time they spend in a classroom. This, I believe, reflects the true spirit of seeking knowledge and putting it to use to improve one's quality of life.
Nabeel Gillani
The possibility of doing a no or low cost MBA will open up doors for many people who want to move into new careers. This program helps to deliver on one of the initial promises that MOOC enthusiasts like myself were so fond of, but which hasn't come to enough fruition yet: giving access to higher education for those who didn't have that before.
Arjan Tupan
No-Pay MBA is becoming a catalyst for people who now recognize that skills are actually more important than a piece of paper. Just as Google and Facebook are happy to hire developers who may not have a formal degree, but stand out on sites such as Stackoverflow and Github, the No-Pay MBA is in a position to make this career path open to business professionals.
Gordon Rogers
Being able to pick and choose which subjects in which order was really exciting. When I knew there was a topic I needed to learn more about, I could start with a few articles, and then add a MOOC whenever the next appropriate course became available.
Greg Widders
For promotion in my current role at work, an MBA is required / recommended. In addition to demonstrating my knowledge at my company, I have presented my No Pay MBA curriculum to my manager as evidence that I am ready for that next step.
As someone who suffered through a traditional classroom-based MBA program offline, I assure you, No-Pay MBA's class choices mirror a traditional MBA program. Even the sequence year to year doesn't look that different from my own. I actually feel a little silly that I shelled out almost $40,000 for my degree, when you can get a MOOC MBA for much less at higher ranked schools!
Bridget Casey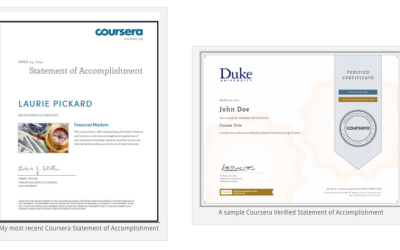 Back when I started my No-Pay MBA, all certificates were free. First Coursera and then edX introduced an identity-verified certificate for a fee, but these two major MOOC providers were still giving away honor-code certificates for free to anyone who completed all the requirements of their courses. At that time, I didn't see much additional value for an identity-verified certificate over a non-identity verified one. So although I've taken over 25 MOOCs to date and have racked up a virtual stack of Statements of Accomplishment and Honor Code Certificates, I haven't yet paid for a single one .
But things have changed in the world of MOOCs. Coursera is no longer offering free certificates in any of its courses. It's $49 (or more) for an identity-verified certificate, or no certificate at all. If you're taking an entire degree's worth of courses and you start paying for certs at $50 a pop, (up to $100 for some courses), before long you're looking at some serious cash. There is a lot I could do with $4,000, and I'm not sure that spending that money on course certificates is the best use of my money.
Here is my updated advice for MOOC students in the brave new world of no free certificates.
read more