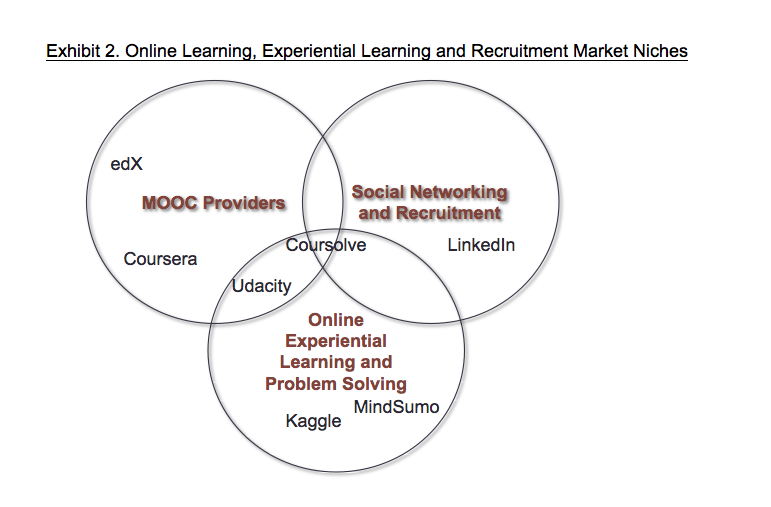 I just finished another outstanding course, "Foundations of Business Strategy," taught by Michael J. Lenox of the Darden School of Business at the University of Virginia. Like Wharton, Darden is a leader in providing B-school content via MOOC. This course was dense with content. In just six weeks we covered:
The concept of strategic analysis and the impact of competitive markets on business success

How to analyze industry forces

How to analyze firm capabilities

How to analyze competitive dynamics

How an organization can best position itself competitively to create value

How to analyze firm scope
As you can tell from the number of times the words "how to" appear in the above list, this course was very focused on building practical skills. In addition to two or so hours of video lectures each week and readings from a book called The Strategist's Toolkit, each week also included a case study from a particular industry – also with reading and analysis required. Additionally, a key requirement of the course was to conduct a strategic analysis of a real business and draft a report with hard data and specific strategic recommendations.
Six weeks. Normally, I like MOOCs that hold me to a schedule; the schedule keeps me focused and prevents the course from dragging on. However, while the content in this course was fantastic, my one complaint was that I didn't really have time to engage with all of it. I normally spend about 4 hours per week on a course. This one could have easily used 10. In fact, I may take this course again next time it's offered. That's the beauty of MOOCs.

What I chose to focus on this time around was the final project. I registered for this course in part because I had recently heard about Coursolve, an online experiential learning platform that connects MOOC students with real companies. The companies post needs that correspond to the skills covered in the MOOCs, and students can try out their new skills solving real-world problems. Rather than basing my final project on a well-known company with which I had no personal connection, I was able to browse the needs posted on Coursolve and choose a real-world situation to work on.
If you're taking business MOOCs and you haven't heard of Coursolve before, I strongly encourage you to check out what they're offering. The needs relevant to my business strategy course ranged from an HR company trying to figure out the needs of its customers, to a mining company looking to go public, to an Indian clean tech company trying to come up with a marketing plan. For my final project, I chose to work with Coursolve itself, as this online startup is still crafting its own business model.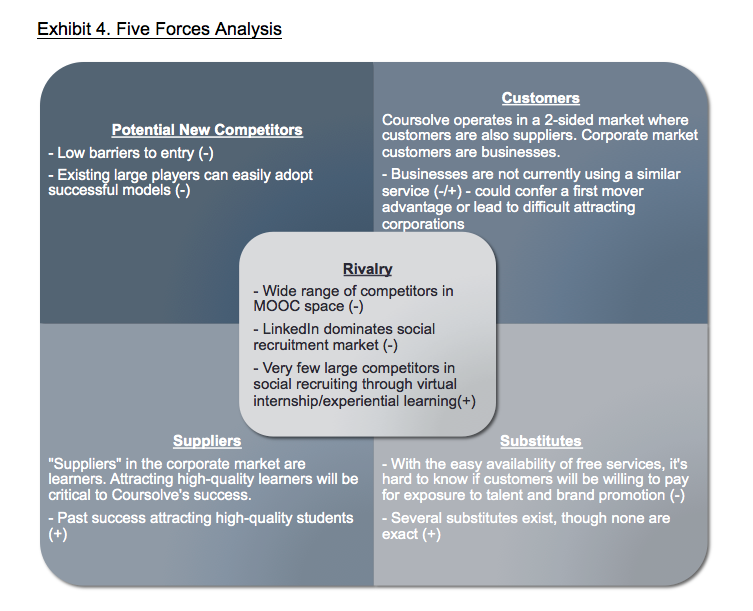 Between the case studies and the final project, which will be assessed by my classmates, "Foundations of Business Strategy" offered above-average opportunities for interaction, skill-building, and experiential learning.  Some people question the ability of online courses to teach a subject like strategy. This course proved to me that it can indeed be done, and quite well.