When I started my MOOC MBA journey three years ago, I could never have predicted where this experiment in self-directed learning would take me. Now, I'm starting a new adventure, writing a full-length book for a major business book publisher. 
My forthcoming book, Just In Time MBA
I am thrilled to have signed a contract to produce a full-length book for AMACOM, the publishing arm of the American Management Association. The book will be the definitive guide to using the free and low-cost tools of the internet to get an education equivalent to an MBA. The book is tentatively titled Just In Time MBA, borrowing a term used to describe the manufacturing and supply chain management practices that have dramatically increased efficiency in all kinds of industries. If you're interested in learning more about the book, click here.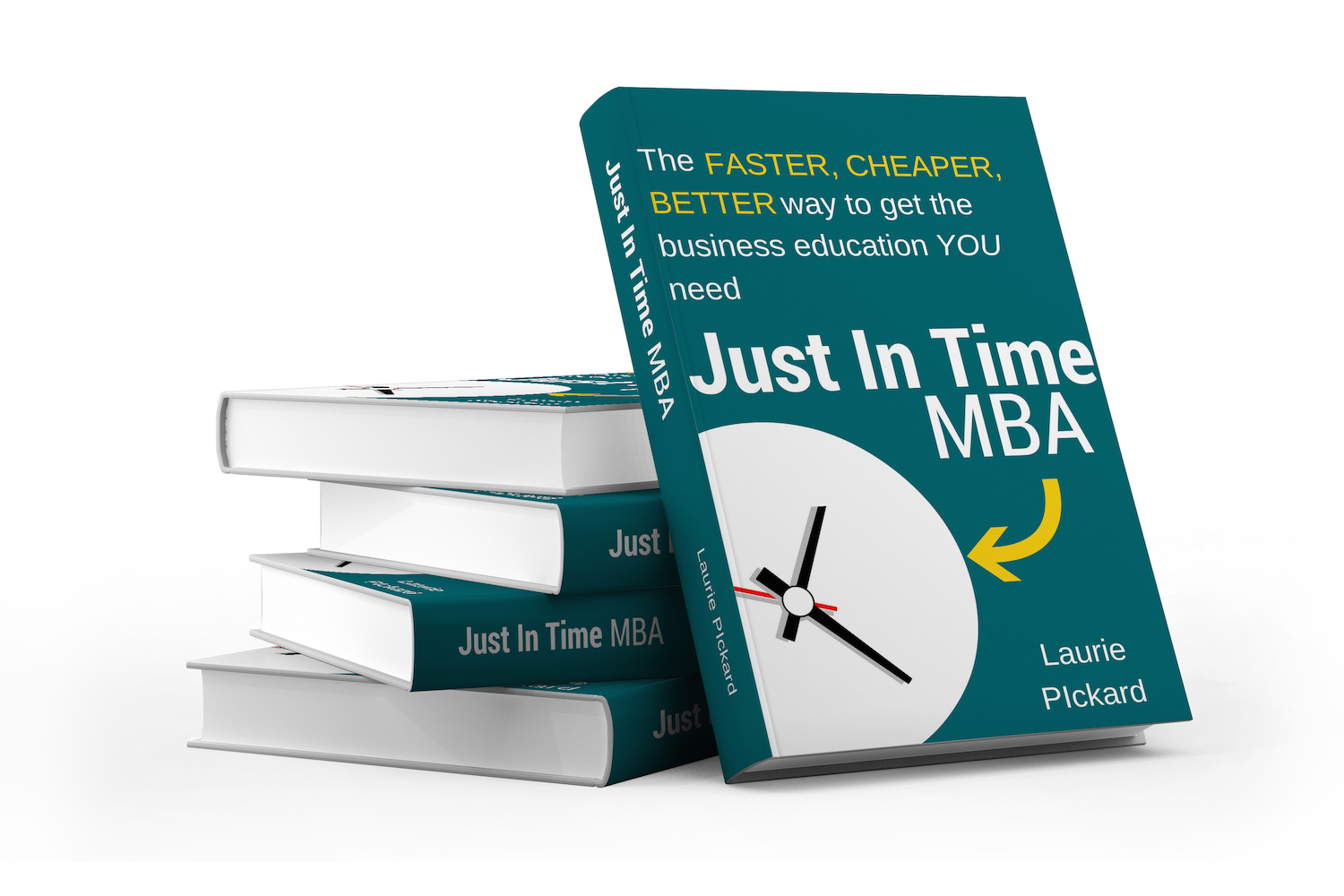 Leading up to the release, I will be announcing a lot of exciting events. I will be hosting some online get-togethers, doing some giveaways and special offers, and releasing some new website features. It's going to be fun! To be included in all the launch events, enter your contact information below. 
Join the No-Pay MBA Facebook group
If you're interested in joining me in the book-writing journey, providing input on my book, sharing your learning tips with future MOOC business students, and being part of a community where independent business students can meet each other, then I encourage you to join the No-Pay MBA Facebook group.
Throughout the coming months, I'll be sharing more about my writing process, as well as seeking input from the group. Join using the link below.
Get the information you need NOW
Finally, my book won't be coming out for some time. If you are in need of advice on how to get started on your business education NOW, you can still find a lot of information in the archives of this blog. Or, check out my online course, MBA, Your Own Way. The course isn't as comprehensive as the book will be, but it does give you a good starting place for your self-directed business studies. (BONUS: When you subscribe to the No-Pay MBA mailing list using the form below, I'll send you a 50% off discount code for the course, PLUS a list of my top 5 favorite online courses of all time.)