I'd like to introduce two more people who have reached out to me since the last time I posted about other people who are using MOOCs to create MBAs. If you're reading this and you're doing the same, I encourage you to share your story with me. The two women I'm profiling below are both mid-career professionals, lifelong learners who have been finding ways to continue their educations since long before MOOCs became a thing. Read on for more information about how these women are using MOOCs to meet their personal and professional goals.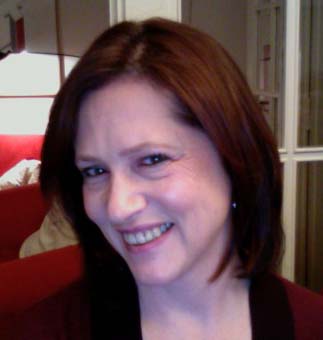 Name: Chiara Bersano
Country of origin: Switzerland
Lives in: California, USA
Age: 50
Chiara works in IT. She currently manages HR information systems for large corporations. She blogs at chiarabersano.blogspot.com.
"My life still doesn't afford me the extra time to go back to school; and programs that I have evaluated tend to be exemplary for how they address other people's need for development, but never seem to truly apply to me."
"When I read an article about people using MOOC courses to build MBA-like programs at a fraction of the cost of a classic MBA [that's this article about the No Pay MBA], I had an ah-ha moment. In fact, that was exactly what I had been doing all along, without thinking of formalizing it."
"Here is my current, carefully culled list (but most likely not my final list… the great thing of such a plan is that it doesn't have to stop!). Most of the time, I can't manage more than two at the same time; but the most challenging part is toward the end, when deadlines multiply… I can add multiple courses, and drop out if it becomes too much - there is no penalty there."
Courses Chiara has taken:
International Organizations Management, University of Geneva on Coursera
Globalization's Winners and Losers, Georgetown University on EdX
Design Thinking for Business Innovation, University of Virginia on Coursera
Public Privacy, Universiteit Utrecht on Iversity
Designing and Executing information security strategies, University of Washington on Coursera
On-going course work:
Gamification, University of Pennsylvania on Coursera
Globalization of Business Enterprise, IESE Business School on Coursera
Wiretaps on Big Data, Cornell University on edX
The European Union in Global Governance, KU Leuven and Universität Passau on Iversity
Upcoming courses:
Introduction aux Droits de l'Homme, University of Geneva on Coursera
Organizational analysis, Stanford University on Coursera
Design Thinking, MHMK Macromedia University for Media and Communication on Iversity
The Changing Global Order, Universiteit Leiden on Coursera
Configuring the World, Universiteit Leiden on Coursera
La visione del mondo della Relatività, Università della Sapienza on Coursera
International Organizational Behaviour and Leadership, Università Bocconi on Coursera

Name: Michelle Krumholz
Lives in: Chicago, USA
Age: 44
Michelle is a middle school science teacher for Chicago Public Schools, a position she has been in for 16 years and still loves.  She's also a mom of two teenagers and has been married for 22 years. Michelle is working on building a startup business centered around a website for teachers. The site itself is still under construction, but in the meantime you can follow her on Twitter @evolvededucator.
"I've always worked to pursue learning opportunities for the least financial commitment. Most recently I earned a math endorsement (21 hours) for free from the University of Chicago and an ESL endorsement (21 hours) from an online university for minimal cost.  After I achieved five endorsements which directly improved my teaching skills, I decided it was time to broaden my scope of knowledge in order to build thinking skills for my students which will serve them during college and their careers."
"When people ask why I'm pursuing an MBA, I reply why not? I'm learning about how our global economy works. I'm able to speak intelligently about business so I can communicate to my students what to expect and where to focus their thinking and efforts.  Also, I'm truly interested in business. Besides teachers, everyone I know is in business. I like to be able to intelligently participate in conversations. I have everything to gain from learning a new skill set. Now that I'm pursuing this start-up venture, pursing an no pay MBA is a win scenario from every angle."
Currently taking (all from Coursera):
What's Your Big Idea? through University of North Carolina at Chapel Hill.
Financial Markets through Yale University and in about two weeks I'll start
An Introduction to Operations Management through Wharton School of Business.