I'm pleased to share a guest post by Nick Switzer, who offers a tremendous example of how a MOOC MBA can be even more valuable than a traditional MBA. For those considering a No-Pay MBA, I expect you'll find his story as inspiring and intriguing as I did. Enjoy! -Laurie
Why I turned down a company-paid MBA for a No-Pay MBA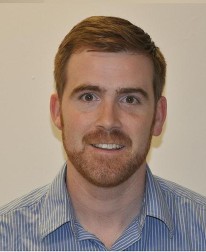 Everyone pursuing a No-Pay MBA is doing so because they cannot afford a traditional paid, brick and mortar MBA, right? A No-Pay MBA is the only option; otherwise, we would all enroll in traditional MBAs, right?
Not necessarily.
I work for a fantastic company with great benefits. One of those benefits is tuition reimbursement. If I take university courses that pertain to my role at the company, then the company pays for my tuition. As an engineer transitioning to a more business-oriented engineering role, I needed some financial and business training. My managing director (let's call him Steve) knew this, and during a one-on-one lunch he suggested that I pursue a traditional MBA, taking advantage of the company's tuition reimbursement policy.
I was flattered. Steve was my manager's manager, a role model in the company, and he was telling me that the company would fund my MBA! However, after some deliberation, I declined this offer in favor of a No-Pay MBA using Coursera and other MOOC providers.
Why did I do this? How could I turn down such a generous benefit from my company?
I'll give you 5 big reasons.
1.  I value my time with my family.
When I started my No-Pay MBA, my wife and I were expecting our first child. My wife was a successful marketing manager for a Fortune 500 company at the time, with no plans to leave her role after maternity leave. I was committed to supporting her career, our family development, and my own career. I did not think it was possible to both perform well at my job and be a supportive father and husband, all while attending MBA classes and studying.
With a No-Pay MBA, I watched half of each weeks' lectures in the same amount of time I would have spent in traffic commuting to off-site classes. Often I would do my courses while my child was sleeping, either early in the morning or late at night.
In this way, MOOCs allowed me to maximize time with my family.
2. I needed to learn quickly and apply my skills immediately.
In my new role, I needed business strategy and finance understanding immediately! Time lost taking the GMAT, GRE, selecting a program and applying meant real business opportunities lost. Through MOOCs, I was able to access top educational content within minutes of choosing my courses!
By the time director Steve suggested I start a paid MBA, I had already started 2 courses that were paying dividends in the office.
I immediately applied principles learned in class in the workplace with many co-workers who had graduated with paid MBAs, honing my learning in real-life scenarios.
Unlike a traditional MBA, I have the ability to share course materials directly with my co-workers as well. This has resulted in empowering my project teams to learn principles on the fly, when they need them most.
3. I wanted to choose my courses based on what would be most helpful at work.
One of the things I love most about MOOCs is the ability to craft my own curriculum.
I have a passion for data-driven decisions, so I am taking a 10-course Data Science specialization from Johns Hopkins as a focal point in my No-Pay MBA.
This type of curriculum flexibility and the ability to take courses from multiple top universities is simply unbeatable.
This was also helpful to my company because I was able to take the courses I needed immediately. I needed financial analysis and negotiation strategy, and I was able to take those courses right away.
4. I saved my company a lot of money.
In the recession of 2008, many companies suspended their tuition reimbursment programs for at least 6 months. I did not want to see my further education as a financial burden to my company.
As a responsible employee of my company, I made a serious cost-saving decision in pursuing a No-Pay MBA. This was an easy point for my director to understand.
My company is still investing in me, more in time commitment than in cash. This investment has paid off quickly, as my No-Pay MBA has armed me with frameworks that allow me to attack problems quickly.
5. I want MOOCs to succeed!
I believe broad, low-cost access to excellent educational materials will help our world, enriching lives and offering new paths to personal achievement and more stable economic conditions.
I want my daughters to live in a world where they have access to top-notch education without going into significant debt.
I want to see MOOCs succeed. What better way to help this happen than as a living example of the power of low-cost online education?
The Results
Since I started my No-Pay MBA, my wife and I have been fortunate enough to have two great little daughters. My wife has been promoted, and because our schedules aren't in conflict, she has been able to go on several international work-trips while I take care of the kids after work.
On the job, I use frameworks and concepts from my courses every day. Thanks to my No-Pay MBA, I am totally comfortable having high-level financial and business strategy discussions with graduates from traditional MBA programs. I have also earned a promotion since starting this adventure in non-traditional education.
Bottom line: a No-Pay MBA aligned better with my goals of work-life balance and prioritization of my family than a standard MBA would have. It has been fantastic for my family, for my company and for me.
Nick Switzer is an engineer, a German-English technical translator, and a lifelong learner. To see his complete MOOC MBA transcript, visit www.nickswitzer.us.