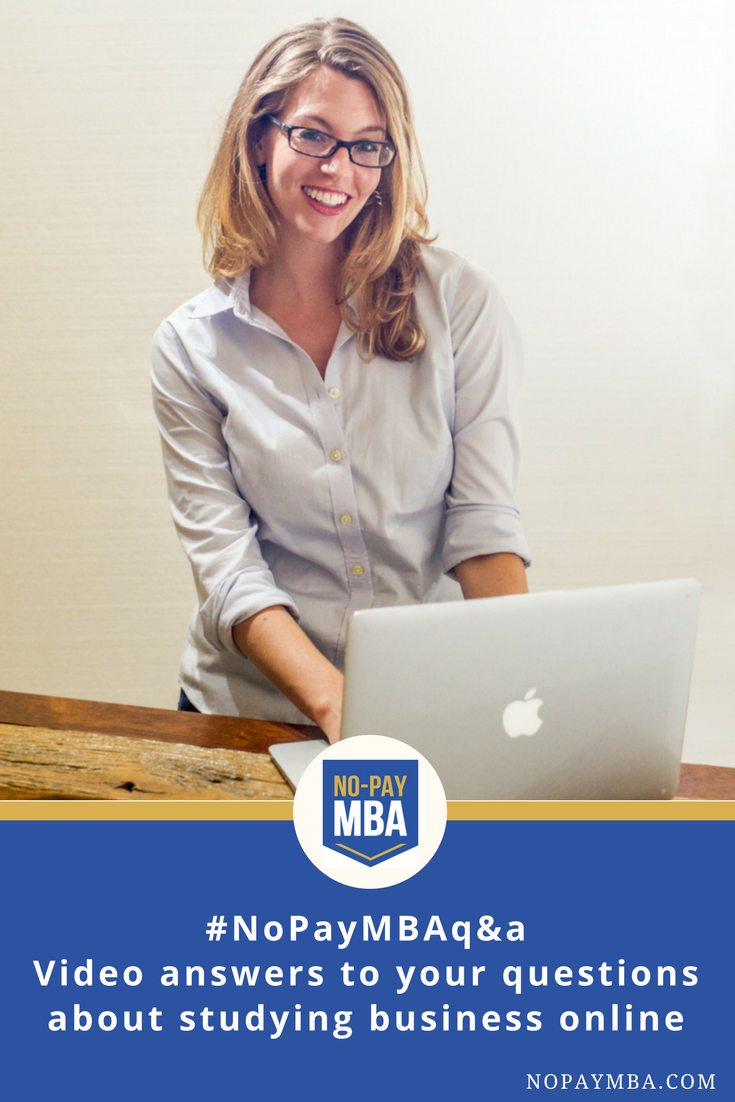 I recently asked readers of the blog and followers of No-Pay MBA on Facebook to submit their questions regarding studying business online so that I could answer those questions with personal video messages. Many people submitted questions. Below are the video messages I sent out in response. 
#NoPayMBAq&a Video 1
In the first video I answered questions about getting started on a MOOC-based MBA equivalent and how MOOCs differ from a traditional classroom environment.
#NoPayMBAq&a Video 2
In the second video I discussed why it might not matter if you don't get a degree at the end of your business studies, ways that MOOCs might actually lead to degrees, and the value of verified certificates.
#NoPayMBAq&a Video 3
In the final video I shared some tips on how to present your MOOC MBA education and talked about how employers view MOOC-based business education, who can benefit from this form of education, and future directions for No-Pay MBA.
I hope you enjoy these videos!