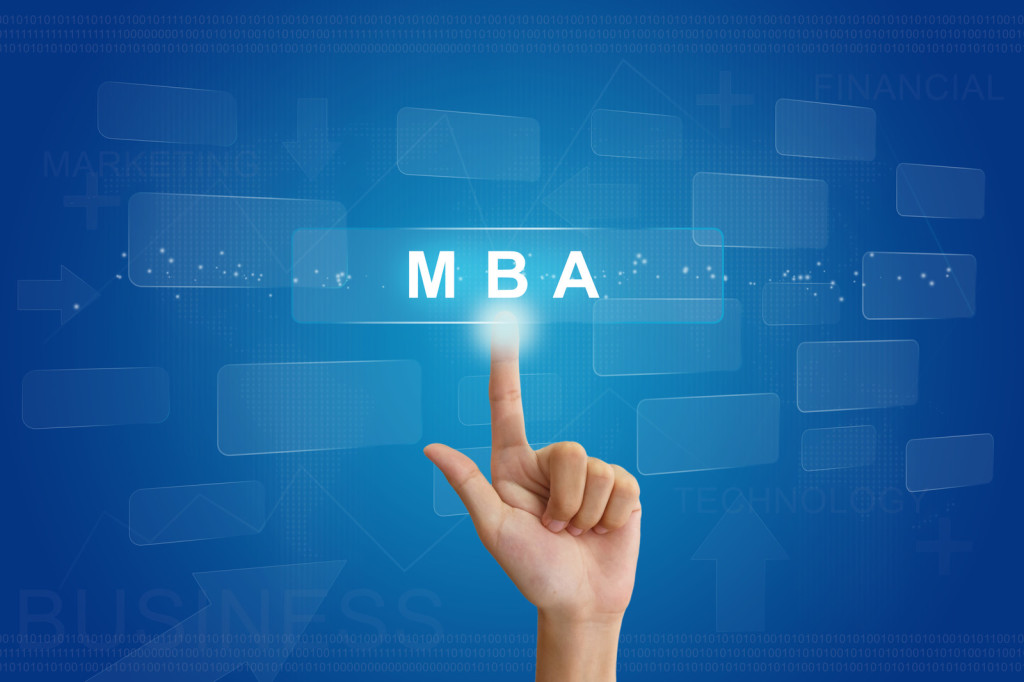 Christian Terwiesch is a professor at the University of Pennsylvania's Wharton Business School. He teaches a popular MOOC, Introduction to Operations Management, which I took last year. That course, along with three other Wharton courses, now form part of the newly launched Business Foundations Specialization from Coursera. 
Professor Terwiesch is also a thought leader when it comes to MOOCs and their potential for disruption in the market for business education. Along with Karl Ulrich, another Wharton professor, he authored an excellent paper called "Will Video Kill the Classroom Star?", which explores the ways in which business schools and professors might come under pressure from new educational technology.
I caught up with Professor Terwiesch recently, and we talked about the Coursera-Wharton Specialization, as well as his current thinking on the future of business education.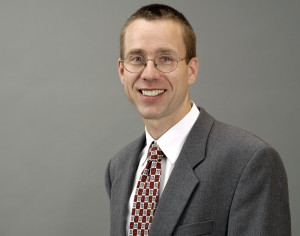 LP: I want to start by thanking you. I took your course last year, I greatly enjoyed it, and I learned a lot from it. So thank you for offering it.
CT: I love your story. It's these kind of stories that make the Coursera world so exciting.
LP: I'd like to ask you about the new Specialization from Coursera that involves all the Wharton courses. I want to ask you about who you imagine will use this and benefit from it the most. Who was the team imagining when the Specialization was created?
CT: I think this is about realizing that we have only a certain number of seats for people coming here to Philadelphia or to San Francisco to take Wharton courses. But there is much more demand, many more people who are interested in business knowledge provided by Wharton. Many people cannot come because they don't have the financial means, many people cannot come because of geographic constraints. Through Coursera, these folks can get a sense of what Wharton is like without paying the money that you would have to pay to come here, and without moving to Philadelphia.
LP: I'm very excited about the Coursera Specialization, mostly for the possibilities that it opens up. We're seeing more Specializations and things of this nature, and they are becoming more sophisticated with the inclusion of capstone projects and the involvement of businesses. What do you think we'll see next in terms of offerings from the MOOC platforms?
CT: I doubt that in the foreseeable future we will be granting a degree based on MOOCs. But the trend goes towards using these courses first in the admissions process, then to start giving credit for them. So it's only a question of time as to who offers a degree based on them. Certainly on the degree side I would think that the elite institutions will be the most conservative. But it is a trend. That train is rolling.
LP: I read "Will Video Kill the Classroom Star?" which you wrote last year with Karl Ulrich. I loved it, and I wanted to ask you some questions about it. You raised an important point, which is that MOOCs and the like will have a small effect, or even no effect, on top schools like Wharton. What do you expect will be the effect on other business schools?
CT: If you look at the full time MBA programs and you're not in the top schools – if you are, let's say, somewhere in the rankings below 50, you already start feeling the heat.
People are increasingly less willing to give up their work, move to a remote place for a two-year education that they could get online.
The same is true now in the executive MBA market, where people say, "I need this for my job, but why should I spend $100,000 for an MBA from the University of Nowhere if I can get it online from Harvard or from Wharton?"
Like it or not, for the business schools, MOOCs are not the great equalizer. As with other examples in globalization and technology, the rich get richer, and the poor get poorer. But, this is the perspective of the schools. For the people, fortunately, I think it's the opposite. I think it's wonderful because MOOCs help close the inequality gap. We can provide an Ivy League education to everybody, even if they didn't have the grades in high school or the means to come here.
LP: As someone who's studying while working I feel that I get an added benefit from being able apply some of what I've learned immediately at work - it's not just that I'm avoiding the opportunity cost involved with taking time off of work. I have to think this is something that's attractive to employers as well, and I wanted to hear what you think about that.
CT: We call this "learning on demand" – much smaller chunks of knowledge, studied and applied in real time. I think there's lots of power in that business model. So will the employers go after it? That could be a real threat to us. I think that's too early to say right now, but I certainly think that our big recruiters – McKinsey, Goldman, Google – if they all went down that path, that would be the biggest threat to our existence. The question is, could we as Wharton deliver this content on demand, or would McKinsey or Google just say "we're going to cherry pick the content across all the courses that are available in this online learning space, and then people would study as they're working for us". Then we don't need Wharton anymore. The problem with that model for the business schools is this whole idea of certification.
Certification is really only needed if you have studied for a long time and you haven't deployed these skills. If you study a new skill and then deploy it the next day, I don't need to certify you anymore.
You can just write on your CV how you've completed a successful merger or acquisition. I don't need to write you a certificate that you've studied it. You actually are self-certified for having been successful on the job. So that I think is a big threat to our existence.
LP: Do you think that's inevitable? Or is there still a market in which a certification could be highly valuable?
CT: Let's start with the undergraduate market. Is somebody really going to go and take a high school student and throw them on the job and say you're going to learn on demand? A young person needs a couple of years of personal development, some education, and because of our scale, we can provide both of this efficiently and at high quality. In the MBA case, it's a little less clear whether that is the right model to deliver the knowledge. We're back to this observation that we made in the paper that you really have to think of the business school as a bundle of services that we provide. There is the learning, there is the certification, but there are other aspects around networking, career management, and fun that you would lose if you acquire your knowledge on-demand. As long as we keep the learning as an integral part of a broader experience we will provide our service with a certain integrity that cannot be unbundled.
LP: I want to push you on that. Clearly the content can be unbundled. Do you see other opportunities for entities outside the university to capture other pieces of the bundle?
CT: Well my joke has always been that I'm afraid of a merger between Coursera and Club Med. If our story is that the experience of being around other students and the social interaction is so critical to what we do, then look, that is what Club Med is built around. You sprinkle in Coursera with the content. If those two merge, you have a business school. It's a joke, but I think there's some truth in it. There's no reason to believe that we are the only place in the world where you could have a good time and learn something.
LP: I have one final question for you which is something very dear to my heart, and that is to hear your thoughts on the potential for MOOCs to increase access to business education in the developing world.
CT: As a research university we have a very funny business model where you write an academic paper for hundreds of thousands of dollars and then give them away for free. We train doctoral students at the expense of hundreds of thousands of dollars, and then they go and work for our competitors. We are used to doing work which benefits others. So which customer would be more honorable to serve than the poorest members of our globe? The more we can have these courses be delivered in regions that typically don't have access to education at our level, or even within the US, a society with large income discrepancies, the more we are true to our mission as a university.