How I'm putting together a complete master's in business administration using free online resources
No-Pay MBA Press Coverage
"If everything goes according to plan, Laurie Pickard will earn her MBA in three years for less than $1,000. She'll take classes from Harvard, Wharton, and Yale, among other top-tier schools. And she'll tackle it all while keeping her full-time job. She'll accomplish all of this from Kigali, Rwanda. It sounds too good to be true. But Pickard, 32, is determined to pull it off. If successful, she'll arguably be the first person in the world to cobble together an MBA program from massive open online courses (MOOCs), free or low-cost classes accessible to anyone with Internet access."
-"An MBA for less than $1000," CNN Money/Fortune, January 14 2014
Want to know if a No-Pay MBA
- or any MBA - is right for you?
Find out using the No-Pay MBA Calculator.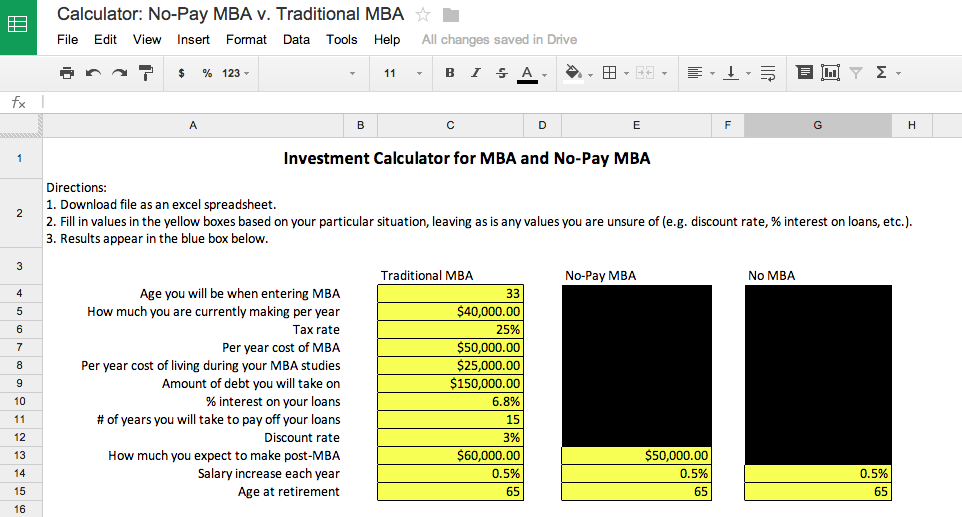 Daphne Koller, one of the founders of Coursera, gives an excellent TED Talk on the potential of online education and what this mode of learning has taught us so far.
The first round of students attempting these new online courses, including Laurie Pickard, are yet to finish working their way through what is currently available, so the full impact of self-motivated, free internet learning is yet to be felt. Nonetheless, along with executive education, MOOCs are increasingly widening the choices available in business education.
- "MBAs the alternative way," Management Today, March 27 2014