Want to know if a No-Pay MBA
- or any MBA - is right for you?
Find out using the No-Pay MBA Calculator.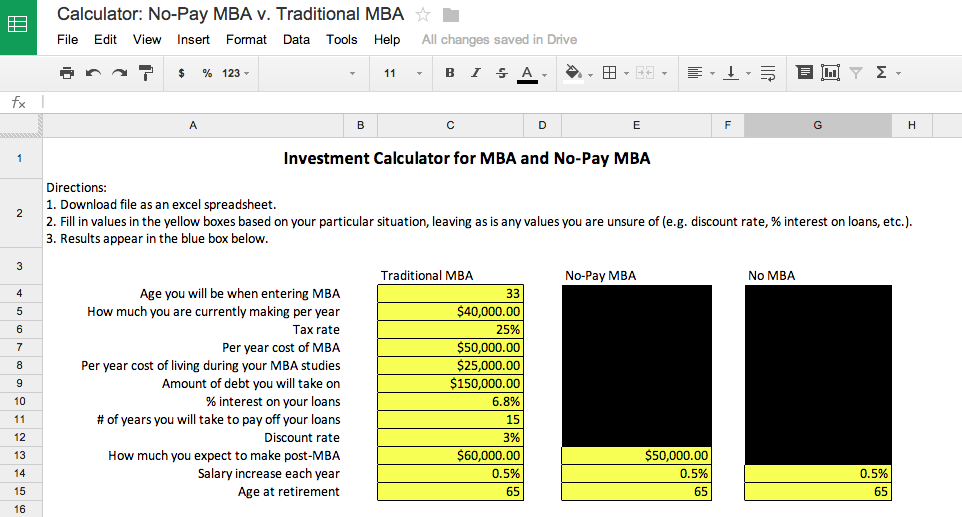 What is the ROI of an MBA from a traditional university? Do you need an MBA to succeed in business? Are the skills you gain from studying for an MBA more or less important to your success than the piece of paper you receive at the end? In this video Guy Kawasaki, Silicon Valley business guru and one of the first Apple employees responsible for marketing the Macintosh in 1984, shares his views on whether or not to get an MBA...